Gerda Bengtsson's books were originally published in Danish, but her work has been legally translated, repackaged, and valued all over the world.
Here's an Etsy listing for a digital version of a Japanese-language book of her patterns. Without checking the designs one by one, I don't know if this is a direct translation of one of her books, or a compilation of designs from various works.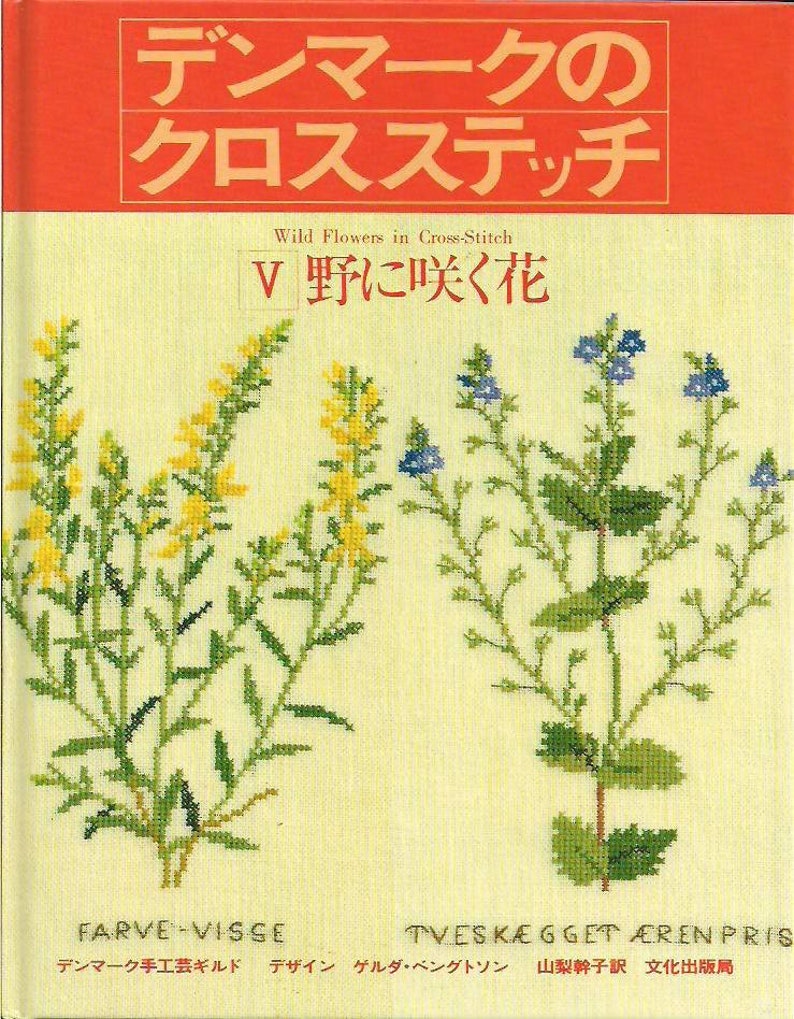 What I do know is that it is usually illegal to sell unauthorized digital versions of books that are still under copyright. You can see on the page customers' comments about other Gerda Bengtsson digital books sold by this vendor. There are many, many Japanese needlework books offered for sale as cheap digital versions on Etsy. Unfortunately, Etsy will only take down such pirate listings if the owner of the copyright does the complaining.
One living needle artist who is no doubt losing a lot of income due to piracy like this is Kazuko Aoki who, in my opinion, is probably the best living designer working in Gerda Bengtsson's style. She deserves a post of her own, which you can look forward to at a future date.
All roads lead to Gerda! But they should do so legally.